The Dacia Bigster concept was officially presented. It is announced to be an SUV bigger than Duster, with hybrid engines and many recycled plastic elements.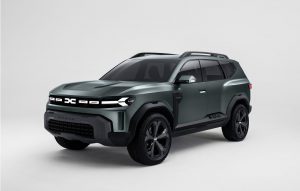 "This is Dacia's new C-segment SUV. Still in the concept stage ". This was the statement that announced the Dacia revolution during the Renault conference, organized by Renault. Dacia had an important moment, marked by the unveiling the new Bigster concept that anticipates a future C-segment SUV bigger than the Duster.
As usual, Dacia will make the production process as efficient as possible to offer the public one of the most affordable SUVs in the world. According to the press conference, the SUV could be built at similar costs to the production of a B-segment model, as Renault offers many synergies in terms of platforms and engines. Specifically, Dacia will build a C-segment model, using the CMF-B platform, which is used for Logan and Sandero.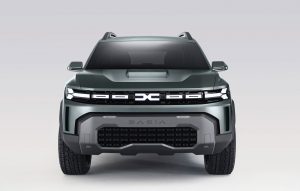 Recycled plastic for body protections
Seen from the outside, the new Dacia Bigster impresses with its square shapes and robust appearance, in line with what the current Duster appearance. The exterior is customized with the help of the dark green colour for the body and with the help of the new bright signature in the shape of the letter Y, now much better highlighted. 
According to Dacia, the new Bigster "does not incorporate design elements, such as chrome elements or aluminium-looking ornaments." Moreover, it also has a sustainable approach to its off-roader personality: the side guards of the body are made of recycled plastic.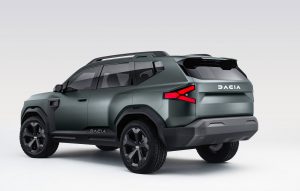 Hybrid engines
Good news for the engine as well. Dacia will use the best engines that the French group has. The future Bigster series will be equipped among others with hybrid engines, which means compliance with new and increasingly stringent pollution regulations.
"The Dacia Bigster concept expresses the future evolution of the brand. It is a vehicle that offers what is essential, evoking the spirit of adventure and bringing an extra "cool" touch. Bigster is proof that an affordable vehicle can also be attractive. We at Dacia believe this and the proof is the concept presented today. " said Alejandro Mesonero-Romanos, Dacia's design director.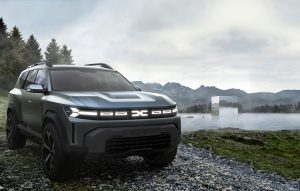 The future Dacia Bigster promises the same off-road experience, combined with " a simple, unique and true experience". The price will respect the Dacia philosophy and will make Bigster "a rational purchase with an attractive design".