Dacia  will launch the successor of the Logan at the Paris Auto Show this autumn. The new Logan presents a modern design that reminds of the Duster and Lodgy, but has its own identity. The Logan 2 will have the same front side as the new Sandero 2, showing similar optical block design and taillights.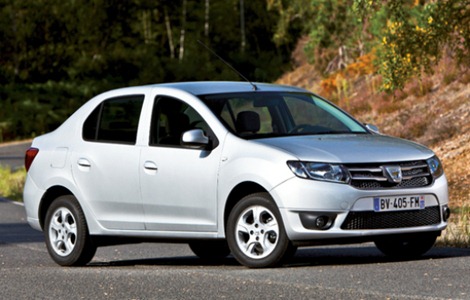 The Logan's new generation is expected for some time, and details about the successor to the Romanian low cost model was shrouded in mystery until recently. Rumors suggested another name, another design and numerous other changes but Dacia went on with a successful "recipe" they knew well, there was no need to rename a model that became famous in its eight years of existence.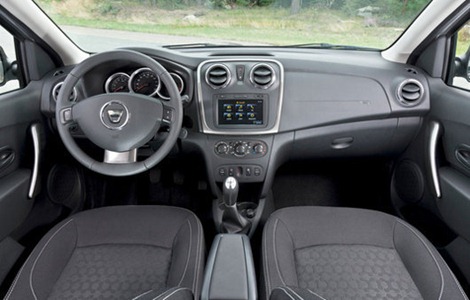 Another novelty in the Logan range will be introducing a turbocharged three-cylinder TCe engine. This engine debuted in the Renault range on Twingo and the new Clio and offers 90 HP and 135 Nm, enough to ensure Clio a sprint 0-100 km/h in 12.2 seconds and a top speed of 182 km/h. All this comes with an average fuel consumption of 4.5 liters per 100 km and with the presence of a Start / Stop system, which it is not known whether it will be implemented on the new Logan 2.
The new Logan will also be offered with diesel engines, the 1.5 dCi engine is expected in the company of new transmissions. Most likely, the Logan 2 will be powered by the 16-valve 1.2-liter engine with 75 HP or the 1.6-liter engine and 105 HP, to ensure an  affordable price. Given the existence of six-speed manual transmission on Duster, Dokker and Lodgy we expect that the new Logan will also receive a manual transmission with six reports.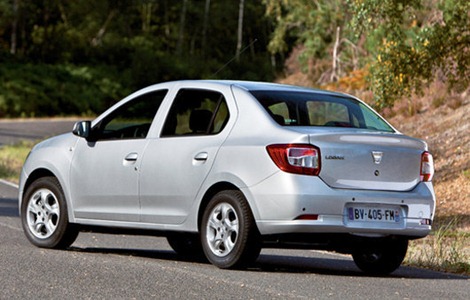 On the interior the Logan 2 will have a new dashboard, with Media Nav interface that it has been used on the Lodgy. The Media Nav interface has a generously sized touch screen and has six functions: radio, media, Bluetooth phone connectivity, navigation, map display and settings. The multimedia system had a cost of 300 euros on the Lodgy and the price will probably be the same for Logan 2.
The interior of the Logan 2 resembles that of the new Sandero: a steering wheel and watches taken from Lodgy, a central armrest between the front seats, front seats with a new design, redesigned side doors and new air conditioning system buttons.The gear shift lever has a more modern look, and in front of it are two cup holders and a 12V outlet.