The Romanian car manufacturer enjoyed a large audience in the second day of the Auto Motor Show in Geneva. After six months from the launch of the new models of Logan and Sandero, Dacia continues the new models offensive with the new Logan MCV launched today. After 380.000 units sold from 2006, the new Logan MCV is ready to meet the requirements of the new customers with an improved design and a number of technological items taken directly from the new Logan.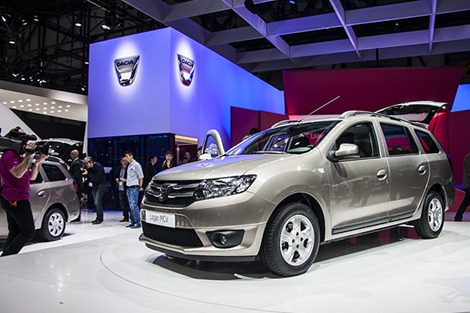 The new Logan MCV promises to be one of the best model from the Dacia range. With 4.49 meters long (about half a meter longer than Sandero), the new Logan MCV proposes a trunk of 573 liters in a five-seat configuration. The folding of the seats allows the transport of up to 2.7 meters objects. The novelty of the new Logan MCV is the vertical opening of the tailgate, thus avoiding the two previous binding doors. With this change, the Romanian model gets a more dynamic look, the hatchback's glass is tilted and more appropriate for a family model.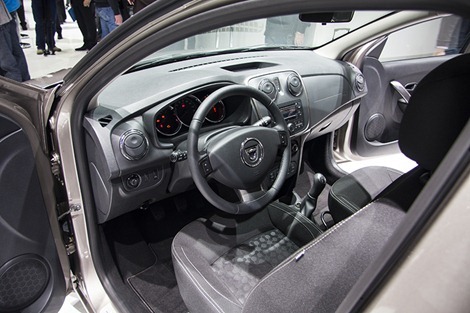 For the five passengers (the model will not have seven-seater version), the new Logan MCV prepared a lot of storage space, totaling 16 liters. At the technological level, the new Logan MCV receives items that have appeared half a year ago on the Logan and Sandero: the Media Nav System with a 7-inch touchscreen, a speed limiter and controller, rear parking sensors and assisted steering. For the safety – the Achilles heel for Dacia in recent years – there are four airbags as standard (driver, passenger and front side) and ESP and emergency brake assist for the basic version.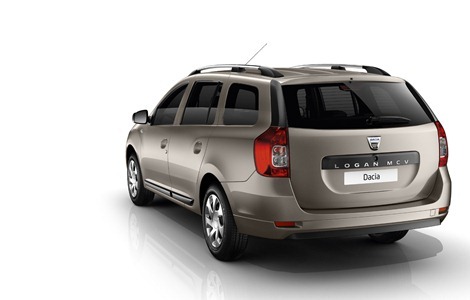 The engines that power the new Logan MCV are no surprise: for petrol there is the classic 1.2 16v and 75 HP and the recently launched 0.9 Tce and 90 HP. For the diesel fans, there is the 1.5 dCi available in two versions of 75 and 90 HP. For the 75 HP version Dacia promises a combined average fuel consumption of 3.8 liters/100 km. In addition, there will be petrol-LPG option available for the 10% of Dacia customers who order this type of engine.
The new Logan MCV will be launched in Europe in the summer of 2013, and the price will be comparable to that of the current version of Logan MCV.