Dacia is preparing to launch, most likely in 2012, the new generation of Logan. The French from Renault are preparing to make a hit with a "more German car, more northern, honest as a Volkswagen" and cheap as the "legendary" Logan, the first "global car" of the Romanian car manufacturer.
After the Renault design chief, Larens van den Acker said about the new model, which was codenamed X52, "it will have a German look", the French magazine "La Revue Automobile" presented recently, several images. Of course, we are dealing only with a design study.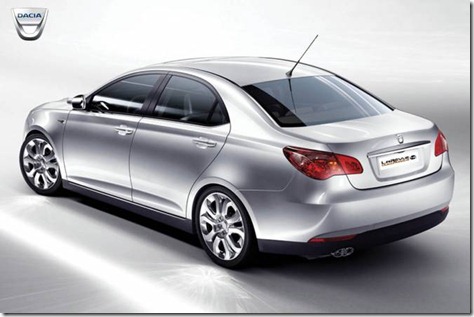 "The new car is seen as somewhere between Renault Fluence, Skoda Octavia, VW Passat, Ford Focus and Chevrolet Cruze. At least from a visual standpoint. In other words, the Logan 2 will be low-cost with a "human face". I do not want people to feel ashamed that they are driving a Logan" said Larens van den Acker, the head of design at Renault.
According to the French from "La Revue Automobile", the new Logan might have more in common with Renault Fluence. The Logan2 Will measure 4.60 meters in length, will have a giant 500-liter trunk, and will powered by the new Euro5 engines: H4 and H5 of 1.4-and 1.6-liter, with lower carbon emissions and that consumes less fuel. It is not excluded that the next generation of Logan will bring the first "eco" built exclusively for the developed markets.
The new Dacia Logan 2 will benefit from a range of top class facilities like automatic box, and LED lights, of course for the version models. The French will also bring new colors, from red to yellow and other lighter colors. Currently, Dacia is characterized by gray, black, blue and brown.
The main strengths will be, as with the current model, the competitive price, the large interior and the luggage space, luggage and the road holding.
The French magazine speculates that the standard price of Logan 2 will be 13,000 euros for the 1.6 and 110 HP version and 15,000 euros for the dCi with 85 HP.