2012 was a very busy year for Dacia with the launching of Lody, Dokker and the new Logan, Sandero and Sandero Stepway. The beginning of 2013 brought the first derivate for Logan – the new MCV; with the exception of Duster, the Romanian car manufacturer has a very young range and is ready to conquer a significant share of the European car market.
It seems that the Romanian brand officials know this and plan to stop the brand expansion for the time, trying to focus on promoting existing models and increasing its market share.
"We have the product, the investment was made. The time has come to reap the benefits, trying to focus on what we sell, " said Carlos Tavares, the head of Renault.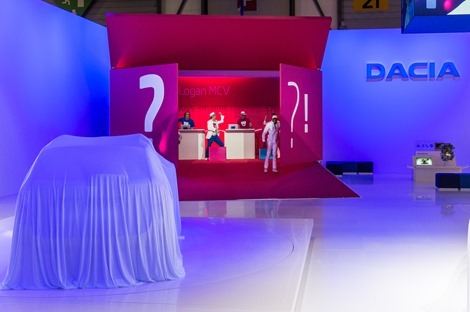 "Our brand is orientated towards the public and the mass and an expansion of the range would not be excluded. There is a temptation to extend the Dacia range, but not on a short-term period. We have more important things to achieve in the Renault-Nissan group and Dacia will grow in time, " explained Tom Lane, the head of Dacia product planning. Tom Lane supports the idea of a Dacia city model, the size of Volkswagen Up! and a project of ​​a compact sedan, the equivalent current Octavia.