After the Logan Pick-Up stopped being produced by the Romanian car manufacturer, Dacia comes with an interesting solution for the retailers who need such a model in their fleet. Thus, the French office of Dacia collaborated with a French body builder, Kolle, to develop a pick-up version based on the Dokker chassis.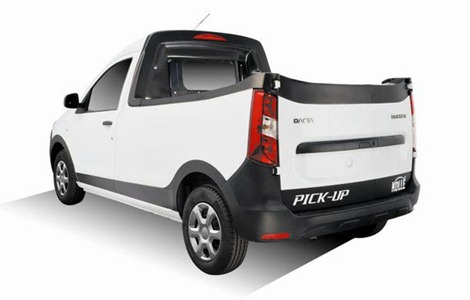 Kolle built two body styles developed on the Dokker Van model, after removing the covering of the body, the sliding doors and the rear door windows. The new Dokker model became a classic pickup. The Dokker Pickup platform has a length of 190 centimeters and a width of 142 centimeters and a given payload of750 pounds.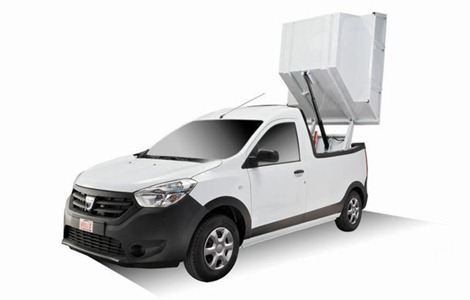 The Chassis version of the new Dacia Dokker Pickup is based on the classic platform version, with an hydraulic system installed by Kolle, that raises and lowers the platform. The length of this version is 170 centimeters and the width is 110 centimeters and the maximum load varies between one and two cubic meters and the paylod is 650 kilograms.