Dacia presented in Istanbul, last month, the Dokker Stepway, a new version of the current model. In addition to the two existing versions, cargo and passenger, the Dokker Stepway version is meant to be a derivative that includes just about everything you could want on a Dacia model.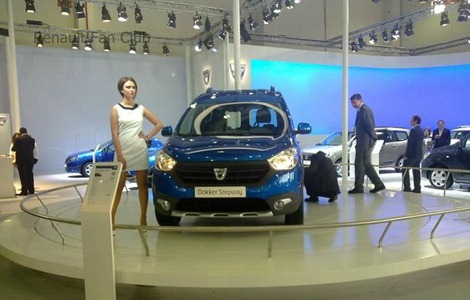 To be worthy of the Stepway name, the Dokker comes with an exterior package that includes plastic protective moldings, special rims, roof bars, chrome spotlights and a gray ornament mounted under the front bumper.
As of Sandero Stepway, the Dokker Stepway is wanted to be an improved serial version, very well equipped, both outside and inside, and where customers will find a complete list of features, including the MediaNav system.