Renault officials anticipate that Dacia will have at least one hybrid or electric model in the range in the next two to three years to comply with new pollution rules set by the European Union.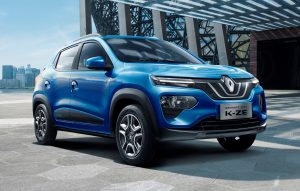 The French press announced in November that Renault will sell the electric model K-ZE SUV on the European market under the Dacia logo from 2021, and the starting price will be around 15,000 euros.
So far, this information has not been officially confirmed by Renault, but Philippe Buros, the president of the Renault Group for Europe, has provided several details about Dacia 's plans in this direction. In an extensive interview with the electronic edition of Automotive News Europe, Buros confirmed that Dacia will have an electric or hybrid model within a three year periode.
"Dacia will take over everything Renault has in terms of electric models because of the new rules impose by the EU, either through electric models or hybrids. I think in two or three years Dacia will have an electric model, " said the Renault official.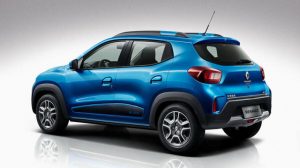 So far, the most likely scenario remains a Dacia version for the K-ZE SUV (the model sold in China offers only 45 HP and a range of 350 kilometers in urban areas, according to the NEDC standard. However, when asked if Dacia could launch an electric model based on the Renault Zoe electric hatchback, Buros did not rule out this possibility. "Maybe, but it should be sold at the same price difference that exists between Dacia Sandero and Renault Clio , " he added.
The low price remains the most important decision-maker regarding the Dacia strategy, and this applies to any model of the brand. "We have to make sure we keep the price difference between Dacia and the rest of the market, which is currently around 20%. Otherwise, sales will decrease. We have to offer value for money and a relatively high level of equipment, but at a higher price." Buros added.
In this context, Dacia will introduce a series of assistance systems only when they are imposed by the European Union, to avoid a rise in prices. "Our customers do not ask (for systems like Lane Keeping Assist or Adaptive Cruise Control). They need to get from point A to point B, and for this they want air conditioning and electric windows , but they will not have autonomous systems. If we have to introduce them, we will do it. But we will try to introduce them as late as possible in order not to affect the Dacia business model , "added Buros.
About a month ago, the European Union approved the list of safety systems that will become mandatory on all cars sold from 2022, including automatic emergency braking and a system for maintaining the lane.
Source: Automotive news